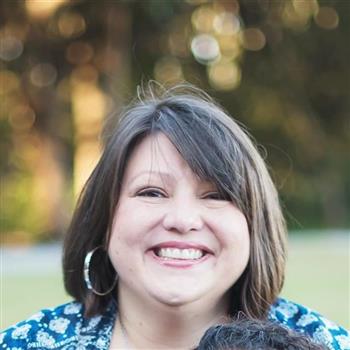 Phone: VP (251) 281-2333
Email:
Degrees and Certifications:
Ms.

Laura Owens

Case Manager for the Deaf

I have been working with the Deaf for over 20 years in different capacities such as an Interpreter, a Teacher, a Job Developer and now a Case Manager. I first fell in love with ASL as a child with my neighbor, Silas Hirte and then interpreting as an adult with Sue Scott and Debbie Peterson. I have been blessed with a career which allows me to continue my love of ASL and work with all kinds of people. As a Case Manager, I am here to empower, advocate and help my consumers become independent as well as to be an ally and a bridge to the Deaf Community.

I am a mom to a daughter and other children who come into our lives through foster care. . I am also a doggy mom to three of the sweetest pups. I work with an adoption group in Baldwin County and advocate for children who are without voices of their own. I am very active in the community as I was born and bred along the Eastern Shore where I still reside.