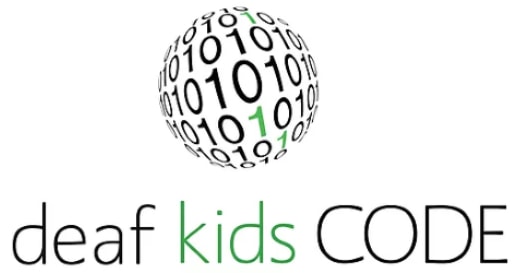 In a Deaf Kids Code workshop, Deaf and/or Hard of Hearing students are exposed to basic computer science skills such as coding and droid skills. Students learn creativity and problem solving skills working on projects. There is one activity that allows students to take home their creations.

Format Options

1, 2, or 3 days
Middle school students preferred
10-15 students per session
3 hours per session

The NRSC can sponsor DKC to do a workshop at your location. We connect you with Shireen Hafeez, the founder/presenter of DKC. If necessary, you will need to provide your own interpreters. To see more in depth info, you can go to www.deafkidscode.org.

Fill out the form below the picture to request a workshop.