Blind & Visually Impaired Sports League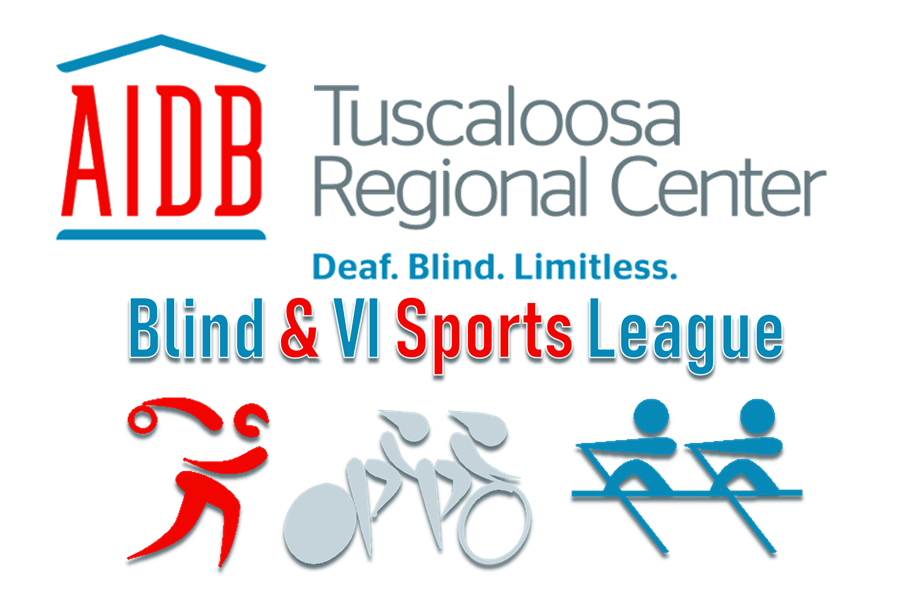 Sports and Fun for All!!

The Alabama Institute for Deaf and Blind(AIDB) Tuscaloosa Blind and Visually Impaired(VI) Sports League is here to promote athleticism in members of the community who are blind or VI. We do this by introducing consumers to different sports and activities that can be done by all no matter how much vision they have.

For certain members of the blind community keeping active is the hardest part of being blind or VI, and in some cases, the nonactivity can make their vision and health even worse.

The league meets every month or every other month and plays a sport that is appropriate for the time of year.

Possible Sports and Activities:

This is not an exhaustive list, we will try and do any sport or activity a team member wants to try within reason.

Learn more about Blind and VI Sports

The primary organization for athletes who are blind and visually impaired is the United States Association for Blind Athletes.

Get Involved or Show Your Support!

If you are blind or visually impaired and want to join our league either email or call Bill Adams - Adams.Bill@AIDB.org Office: (205)345-2883 Cell: (330)285-2845

Showing Your Support:

We would love for you to come and cheer us on during the different events, any event we have scheduled will be in the Upcoming Event section on the page. We are always also looking for donations, please look at the different athletes and have them tell you their story, more athletes will be added as our league grows. This is a new endeavor and we need any help we can get from equipment, food or monetary donations, to donate now, make sure to designate "Tuscaloosa Blind Sports".