Return to Headlines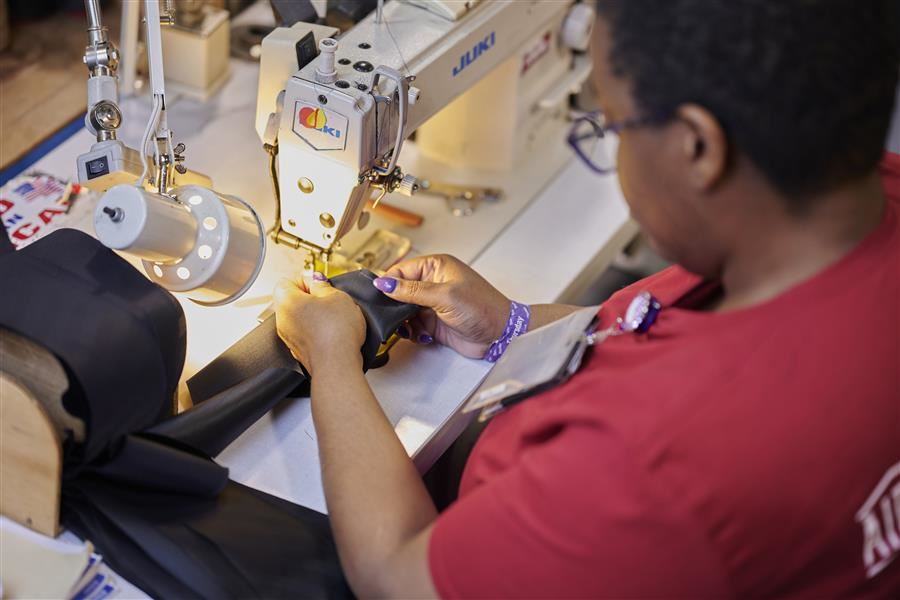 Since 1999, National Military Appreciation Month has been held annually in May to honor the hard work and bravery of members of the military and their families who have served the United States in pursuit of freedom. Alabama Industries for the Blind (AIB), a division of Alabama Institute for Deaf and Blind, plays an important role in supporting the military in this pursuit.
Douglas Neil, Chief Warrant Officer 2, served for 20 years in the Army and Army National Guard before retiring. He now works as a Store Manager at AIB's Base Supply Center at Robins Air Force Base in Georgia, a position he's held for five and a half years.
"What I really enjoy about working with AIB is helping Government Employees and Airmen with items from office supplies to what they need for their deployments," said Neil. "It gives me great satisfaction knowing that I am helping the warfighter have the items they need to complete their missions abroad and return home safely to their families. At the end of the day, that gives my employees and me a sense of pride and accomplishment that cannot be matched elsewhere."
In addition to the Base Supply Center at Robins Air Force Base, AIB also provides services to military personnel and additional employment opportunities at Base Supply Centers located at Redstone Arsenal in Huntsville; Moody AFB in Valdosta, GA; Fort Rucker in Fort Rucker, AL; and Anniston Army Depot in Anniston, AL.
"I feel that I'm still serving my country in a way, just in a different magnitude," continued Neil. "I truly appreciate the opportunity that AIB has provided me over the years and I look forward to many more years serving in this capacity."