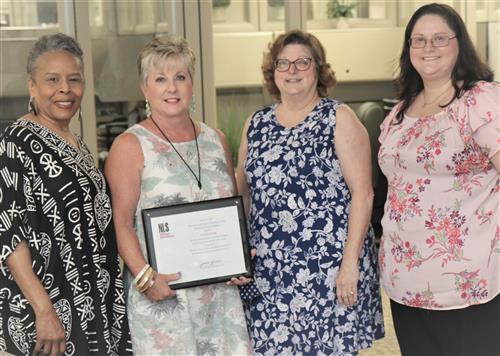 Lacy Set to Retire
Last week, staff at the Alabama Public Library Service (APLS) and its Alabama Regional Library for the Blind (BPH) gathered in Montgomery to celebrate a true colleague. Teresa Lacy will retire from her post tomorrow as director of the Talladega Subregional Library and the Alabama Instructional Resource Center (AIRC) following 33 years of service. When asked about her retirement plans, Lacy said she plans to enjoy retirement; travel with family and friends; and spend lots of time with her grandchildren.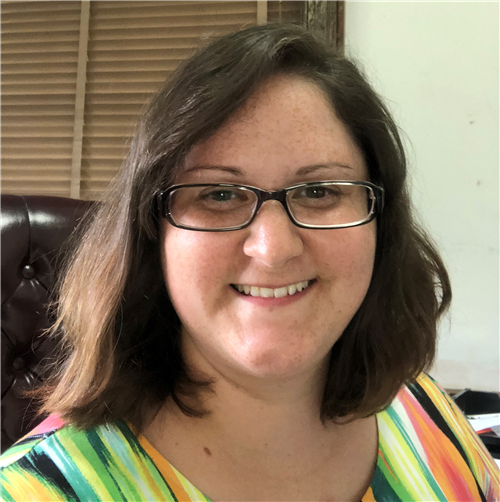 Caitlin Cox will assume responsibility as director of the Talladega Subregional Library and the AIRCB Sept. 1. Cox has previously served as assistant director at the Oxford Public Library and as director of the Savery Library on Talladega College's campus. She has a master's degree in Library and Information Science (MLIS) from the University of Alabama.
The Talladega Subregional Library is part of the National Library Service (NLS), a division of the Library of Congress. As part of the NLS network, the library provides books and magazines in braille and audio formats free of charge to residents throughout Alabama. Together with the Alabama Regional Library in Montgomery, the libraries serve more than 8,000 residents who are blind, have low vision, or have a reading, print, or physical disability that prevents reading standard text.
Pictured from left is Alabama Regional Librarian Angela Fisher Hall, Lacy, APLS Director Nancy C. Pack, and Cox.