Subregional Library for the Blind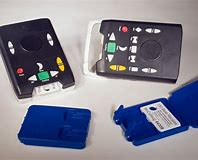 About Sub-Regional Library Services

Who is eligible for Talking Book service?

Who may certify patrons as eligible for service?

What are the residency or citizenship requirements?

What are the different classes of patrons?

What is available from the Talking Books program?

Can I get my Talking Books online?

How do I know what books you have?

Is there a cost to join the Talking Books program?

Can I apply for service online?

May I get Talking Books if I do not reside in Talladega, St. Clair, or Calhoun County?
ANNOUNCEMENT

The AIRCB and Subregional library is in possession of seven CCTVs that we can loan out to patrons of the Library for the Blind. They are nice devices with flat screens and multiple color and contrast settings. They will be loaned out on a first come first serve basis. Please call Ben Payne at (256)761-3337 if interested.

Also, there is a new email group for the patrons of the Talladega Subregional library that will allow us to disseminate information and announcements to you more rapidly. If you have and use email and would like to be added to this group, please give me, Ben Payne, a call at (256)761-3337 or email me

payne.ben@aidb.org

.