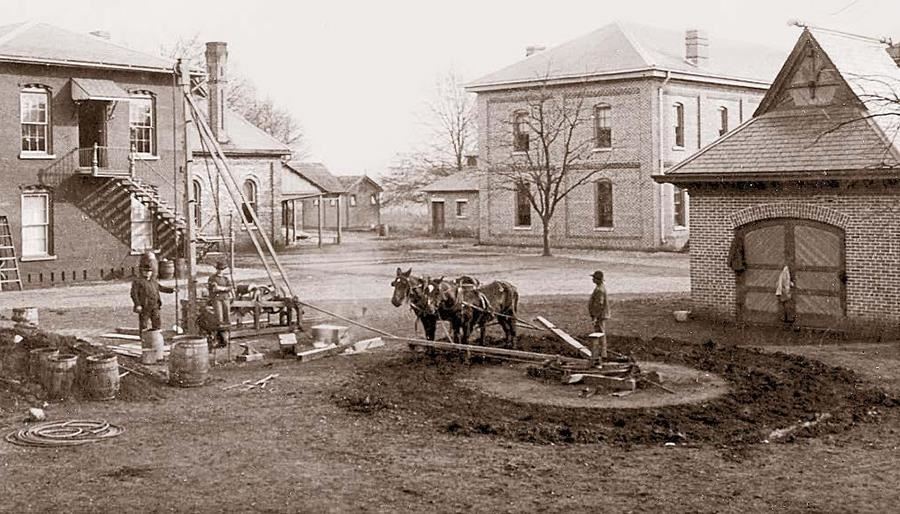 William Seaborn Johnson was 13 years old when he became one of the first pupils to enroll at the Alabama School for the Deaf (ASD) when it opened its doors on Oct. 4, 1858. Seaborn spent his school days in what is now Manning Hall, with the dorm on the top floor, classrooms on the main floor and a barn in the basement. Upon his graduation in 1868, he attended Gallaudet College and returned to ASD in 1870. He served for 43 years in various departments and is known as the father of ASD athletics. His legacy lives on in the strong current ASD athletic department.

The founding of ASD is attributed to Seaborn's brother, Dr. Joseph Henry Johnson, who was inspired by Seaborn to enter the field of deaf education and his career at Georgia Asylum for the Deaf in Cave Spring, Georgia. When a dispute among the staff in Cave Spring led to his departure, he sought to establish a school in Talladega. He started the school in a former female academy in the building now known as Manning Hall. Dr. Johnson served as president for 35 years, even while serving as a captain in the Confederate Army during the Civil War and through reconstruction. He was a principal in pushing for the establishment of the School for Negro Deaf and Blind which opened in 1892, one mile from the current ASD campus. He was also instrumental in establishing the School for the Blind, which opened in 1867.

When Dr. Johnson established ASD, he followed the instructional methods of Thomas Hopkins Gallaudet, using American Sign Language (ASL) as the language of instruction. After an 1881 conference of administrators in Milan, Italy, many schools for the deaf adopted the oral method known as Total Communication. ASD followed suit utilizing the oral method then eventually transitioned to the current bilingual method in which ASL and English (written and/or spoken) are treated equally, with the goal of each student becoming a strong bilingual.

Today, ASD is a strong part of AIDB, serving nearly 200 deaf and hard-of-hearing students from all over Alabama. ASD has thrived over the years because of the dynamic outlook of the people who serve the school; constantly evolving to provide the best to its students. Since Seaborn walked through the doors on Oct. 4, 1858, ASD students have been provided with opportunities to be challenged academically, develop into confident leaders, become technologically savvy, engage in athletics, and shine on the stage.