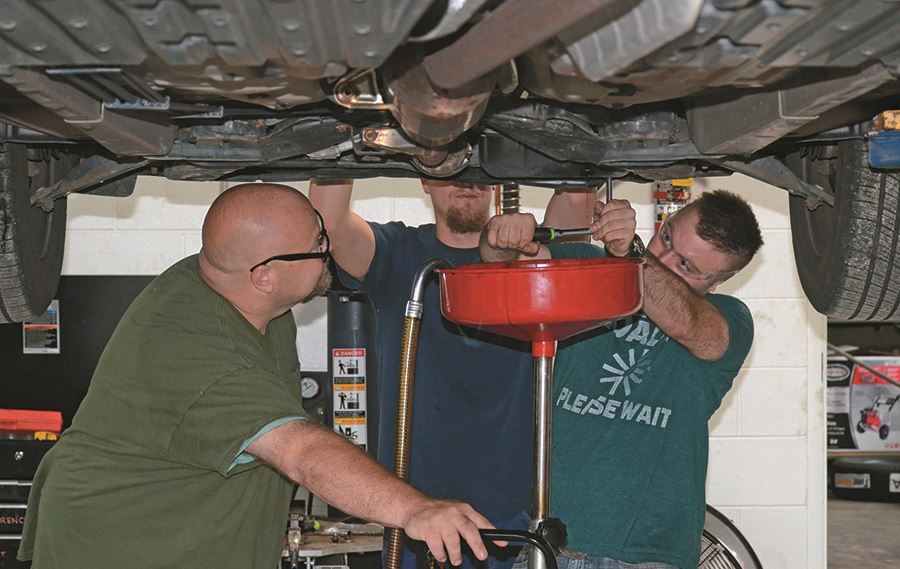 Gentry's Employment Services' staff provides students with the necessary tools and technologies needed to develop and enhance their employment skills. The first step begins within the evaluation process where students are given various aptitude and vocational assessments by Gentry evaluators, job coaches, and/or employment specialists. These assessments combined with personal interest inventories allow a student to explore various career choices. Job coaches work with students to provide hands-on experiences in various workplaces which develop key pre-employment skills, build confidence, and prepare them for a successful transition to employment. Many former Gentry graduates have obtained employment in the manufacturing industry, daycare facilities, retail stores, and environmental services/hospitality.

An evaluation report may recommend some of the following services within Employment Services Department to further develop and enhance work readiness:

Workforce Development - designed to develop soft skills and work habits that will assist students in seeking, applying, and interviewing for a job. Some individuals who enroll at Gentry have little or no work experience while some may have been out of the workforce for an extended period of time. Others may be adjusting to a new or progressive disability and may benefit from exposure to new techniques or accommodations for the employment setting. Gentry's Workforce Development program focuses on the development of skills needed to be successful in today's employment market including:

Career Exploration
Workplace ethics
Communication for the workplace
Resume development
Job application
Interviewing skills preparation
Job search assistance
Networking and job development
Disclosure of disability/request for accommodations

Job Skills Training - offers students an opportuntity to gain experience in an actual work environment and allows students to receive pay for their work time, simulating actual employment. Gentry provides job training in the following areas:

Automotive care and maintenance
Basic and advanced computer instruction
Carpentry
Childcare services
Customer services
Lawncare and environmental services
Food service
Landscaping
Laundry Services
Manufacturing
Retail
Warehouse

While enrolled at Gentry, students can obtain the following certifications:

CPR/First Aid
CNA - Certified Nursing Assistant
Forklift Certification
ServSafe Certification
WorkKeys/Career Readiness Certification
RTW - Ready to Work
ASE - Automotive Service Excellence

Job Placement - assists students with obtaining employment and incorporates job coaching and recruitment/networking/transition services designed to ensure a smooth transition into employment.