Extended Day Program/Recreation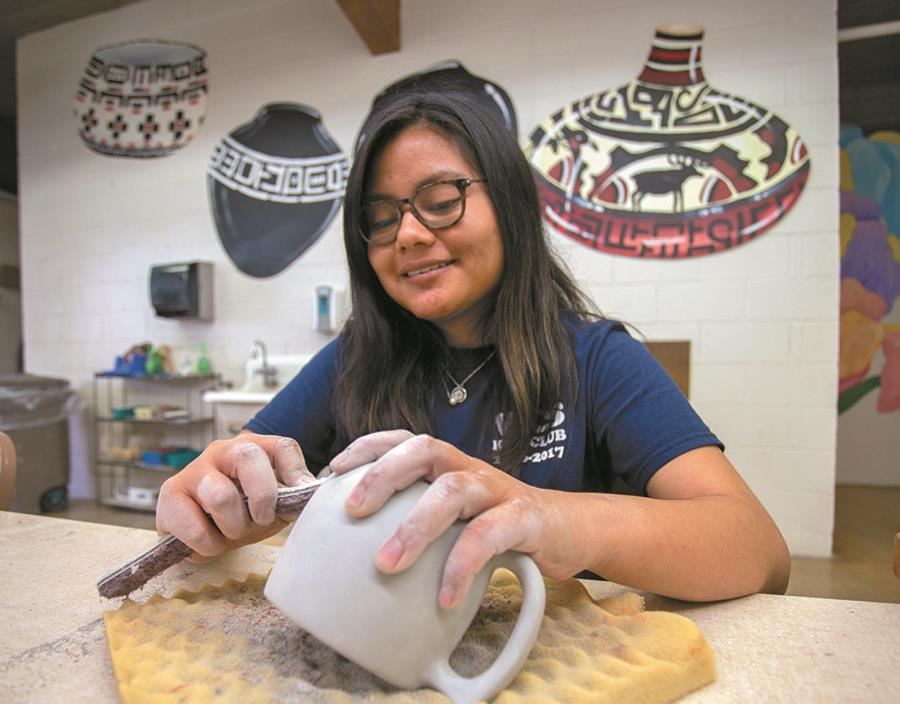 Students who reside in local communities in and around Talladega, Alabama, may choose to commute daily to the Gentry campus for training. Gentry has residential facilities and recreation programs for students for who live outside the range for a daily commute. Housing options includes the Adult Residence Hall and Wooten Cottage. The Residence Hall offers varying levels of independent living and the opportunity to transition to semi-apartments and independent living duplexes located on the Gentry campus. Wooten Cottage provides structured supervision for students who need additional assistance, who have never lived away from home, and who may need to develop their independent living skills before transitioning to the Residence Hall.

Gentry's Residence Hall includes various amenities including common areas such as outdoor patios, a gazebo, a covered pavilion for cookouts and dining, and other outdoor recreation areas including a basketball court/tennis court, and access to a nearby walking track. Dual occupancy dorm rooms with attached restrooms are furnished and equipped with cable and WiFi. Students are allowed to have personal televisions, laptops, tablets/iPads, and a dorm-sized refrigerator within their rooms. Students in the Residence Hall have access to washers/dryers, a computer lab, a vending/snack area, and recreation areas that include pool tables, ping-pong, a gaming center, and multiple television viewing areas.

Semi-Independent Apartments - Within the Residence Hall are units specifically designed to afford a higher level of independence. Students who participate in Gentry's Independent Living Skills/Vision Rehab Therapy classes may practice and develop their skills during and after hours within this setting.

Independent Living Apartments - Gentry has specially designed duplexes located on campus which allow students to practice living independently under the supervision of the Independent Living instructors. Students are required to have successfully transitioned through Gentry's residential program and demonstrated prerequisite skills such as room care, personal hygiene, and respect for self, others, and property. Students continue to independently practice meal planning, shopping for groceries, meal preparation, and general housekeeping skills within fully equipped apartments.

Exercise Room - Gentry students have access to a fully equipped exercise room which includes free weights, step climbers, a rowing machine, aerobic and weight-training equipment. This facility is staffed by a trained recreation specialist and/or aide.

Recreation - The Extended Day program offers a variety of recreation services including formal Recreation Therapy instruction. Instructors plan and implement hands-on activities which develop students' interpersonal skills and promote interaction within the community. Instruction may occur within Gentry's Arts and Crafts/Ceramics class during the academic day and extend into the afterschool hours. Gentry's Rec Therapist plans regular activities such as dining out at restaurants, shopping at local department stores and malls, and special events like festivals, dances, picnics, cookouts, and other seasonal events, including the Winter Ball, the Talladega Christmas Parade, and Gentry's Activity Day scheduled each year in May. Gentry students may also be invited to sporting events, community programs, or social events which occur at AIDB's other facilities, at the Alabama School for the Deaf, the Alabama School for the Blind, or the Talladega Regional Center.

In addition, Gentry's Recreation staff plans weekly activities and social events including table/board games and tournaments, movies, video gaming, and visits to seasonal sporting events, fishing at area lakes, and theatrical productions. A monthly and weekly schedule of events is accessible to all students and is posted in braille and large print.

Student Advisory Council - Students from each caseload are selected to become student representatives. These representatives meet regularly with the Director and staff of the Extended Day program to discuss upcoming events, fundraising efforts, field trips, and share student concerns or recommendations for improvements.

Laundry Services - The AIDB Laundry, housed on Gentry's campus, is also accessible for students who may choose to utilize a professional laundry or dry cleaning services.

Gentry's Cafeteria - Students have access to three prepared meals daily in Gentry's cafeteria. They may also purchase snacks and other needed items in the vending area of the Residential Hall which also provides access to microwaves and coffee machines.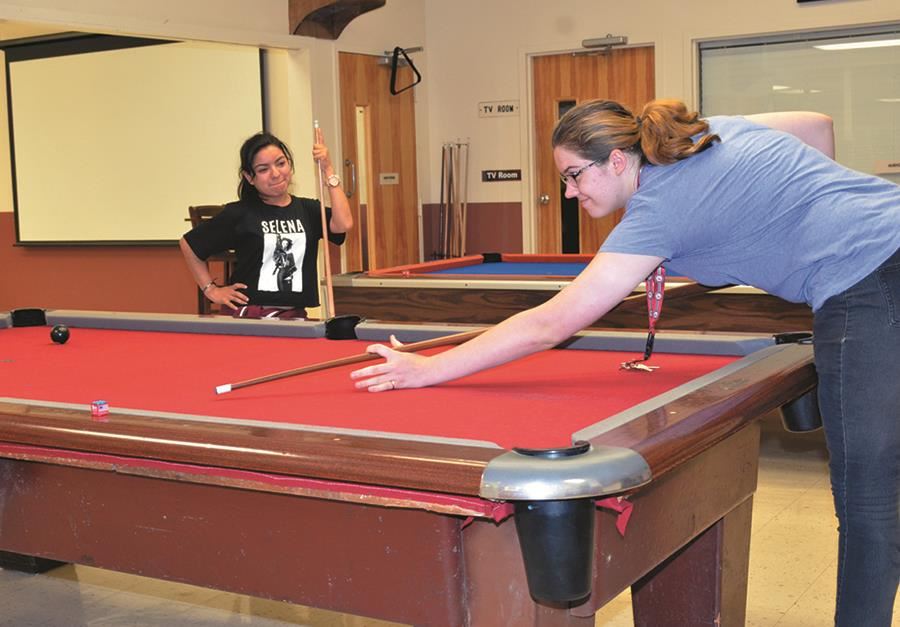 "Gentry is unique because we not only equip students with the knowledge and training they need to accomplish their goals, but also by giving them the confidence and courage to pursue it."

-- Connie Johnson, Director of Gentry's Extended Day Program