Return to Headlines
AIDB Celebrates World Braille Day
AIDB Recognizes World Braille Day
Students at Alabama Institute for Deaf and Blind (AIDB) and workers at Alabama Industries for the Blind (AIB) recognize World Braille Day honoring the inventor of braille, Louise Braille, who was born on January 4, 1809. As a small child Braille was blinded in an accident in his father's shop. Braille went on to invent braille, a system of reading and writing for people who are blind or visually impaired using six raised dots to communicate letters, numbers and symbols; this system became standard throughout the world and is still in use today.
Braille allows people who are blind or visually impaired to learn to read and write; to understand the rules of grammar and punctuation; and a method to express their own original thoughts and ideas. Students at Alabama School for the Blind, Alabama Freedom Center for the Blind and E. H. Gentry are taught to read and write in braille and use braille in their schoolwork. Production workers and managers at AIB use braille daily in their jobs. The Alabama Instructional Resource Center for the Blind at AIDB provides large print and braille textbooks, educational material and equipment designed for students in Alabama's public, private and homeschool programs statewide.
What is World Braille Day?
Celebrated annually on January 4th, World Braille Day is a call on governments around the world to encourage the production of Braille books and other learning aids for people who are blind or visually impaired.
Braille Fun Facts
Louis Braille was 15-years-old when he invented braille.
Braille is a tactile code, not a language. In fact many languages including English, Spanish, Chinese, and Arabic can be written and read in braille.
A braille cell is made up of 6 raised dots.
Every letter, number, punctuation, and symbol can be written in braille (including musical notes)! Braille can also change the typographical emphasis of a word or sentence (bold, italics, etc.)
Braille takes up more space than the printed–Webster's Unabridged Dictionary is 72 Volumes in braille!
There are two "levels" of braille. Uncontracted braille, where each letter is represented by a braille cell, and contracted braille, a "shorthand" version of braille, where common letter combinations or words are represented by one or more cells.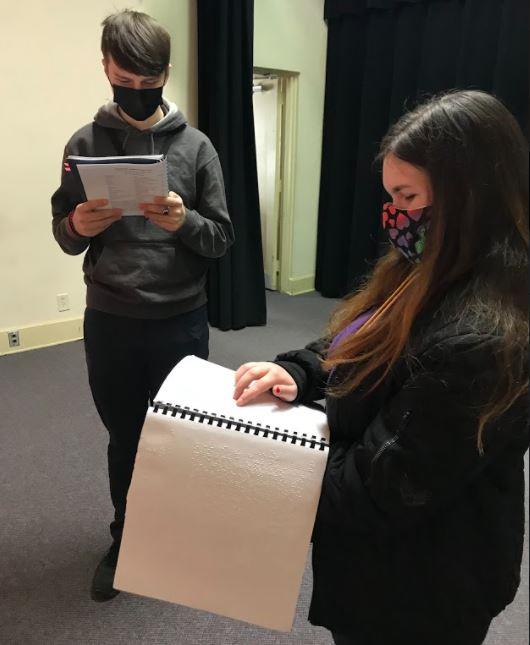 Students at Alabama School for the Blind use scripts printed in braille to rehearse for an upcoming drama production.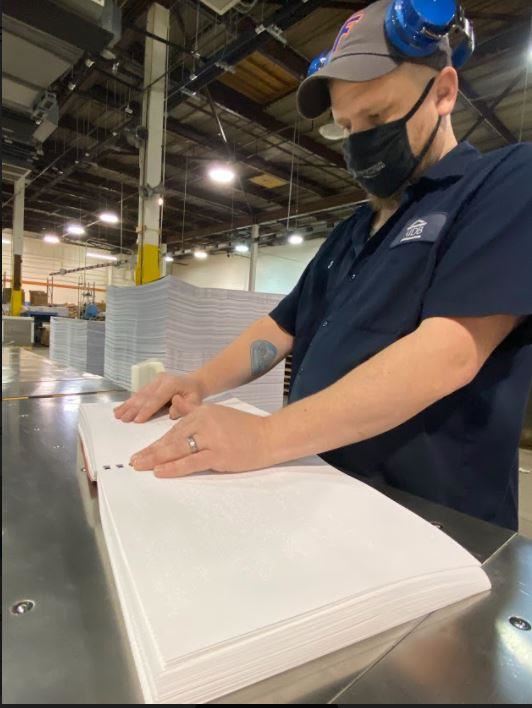 Production worker at Alabama Industries for the Blind utilizing braille in his job.