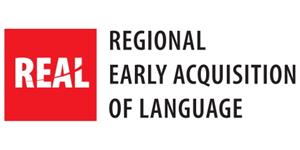 Contact Information
Email: SEreal@aidb.org

Admin Office Phone: 256-586-1121

VP: 256-474-0614
Regional Early Acquisition of Language
Suzanne Mattox, Director

Suzanne Mattox joined the REAL Project in 2019 as its Director for the South region. A native of Birmingham, AL, Suzanne was born profoundly deaf and was raised by hearing parents. Suzanne graduated from Samford University in 2006 with a Bachelor of Science in Early Childhood, Special Education, and Elementary Education and from Valdosta State University in 2013 with a Master of Arts in Deaf Education. She earned her Education Specialist (Ed.S.) in Deaf Education with a focus on interdisciplinary collaboration and leadership for Deaf and Hard of Hearing Infants, Toddlers and their Families in May 2022.

Because of her background, Suzanne knew that she wanted to be a teacher for the Deaf and instill a passion for knowledge in her students. Suzanne worked as a preschool teacher for the Deaf at the Preschool Center for the Sensory Impaired in Mobile, AL, for 3 years. Suzanne also worked part time as a special instructor/parent advisor in AIDB's Early Intervention program, working with several families who had infants and toddlers who were deaf. In 2009 Suzanne moved to Talladega, AL to teach preschool – 3rd grade at Alabama School for the Deaf.

Suzanne's 13 years of teaching experience in preschool and elementary classrooms for the deaf led her in a different career path, which involved working with Early Intervention and families. Suzanne's goal is to ensure that each child who is deaf and hard of hearing will be 'school-ready' with a strong foundation of language before enrolling in a preschool setting. When Suzanne is not at work, she enjoys reading and spending quality time with her family.

Abby Burke, Trainer

Abby Burke joined the REAL Project as a Trainer in July of 2020. Born and raised in the small town of Bainbridge, GA, she first discovered her love of languages, Spanish and ASL, in high school. During her youth apprenticeship, she discovered that she wanted to pursue a career in Audiology, Deaf Education, Speech Language Pathology, or ASL Interpreting.

Abby went on to graduate with a Bachelor of Science in Education from the University of Georgia with a focus on communication sciences. During her time at UGA, she continued to cultivate her ASL skills through ASL coursework and immersion. She then attended Valdosta State University where she completed an internship at AIDB and graduated with a Masters of Education in communication sciences.

Abby moved to Talladega in the summer of 2015 to begin her career as an Speech Language Pathologist (SLP) at the Alabama School for the Deaf. After 5 years as an SLP, Abby is transitioning to her role as a REAL Trainer for the Southeast Region. Abby's goal is to support families of children who are deaf or hard of hearing as they navigate through the first few years of life. In her free time, Abby enjoys spending time with her family and friends, traveling and being a Disney fanatic.

Christie Cumbest, Family Education Trainer

Christie Cumbest joined the REAL Project as a Family Education Trainer in September 2020. She is a Deaf professional who provides support to families of deaf and hard of hearing children. She has been trained as a Deaf Mentor through SKI-HI. She serves as a board member and Deaf Role Model for Alabama Hands & Voices. She is also on an advisory council for Partners in Policymaking Advisory Council (PIPAC) in Alabama for individuals with developmental disabilities.

Christie graduated with a Bachelor of Arts in Sociology and Gender Studies at Jacksonville State University. She is currently working on a master's degree in Deaf Studies: Human Rights and Language at Gallaudet University and will graduate in May 2023. When she is not at work, she enjoys kayaking, fishing, running, traveling, reading, and spending time with her grandchildren.

Ukawia Johnson, Family Education Trainer

Ukawia Johnson joined the REAL Project as a Family Education Trainer in September 2020. A licensed social worker, Ukawia has earned a Bachelor of Business Administration from Faulkner University and a Bachelor of Science in Social Work, for which she has always had a passion, from Troy University. Ukawia has also earned a master's degree in social work with a concentration of children, adolescents and families from the University of Alabama. Prior to becoming a Family Education Trainer with REAL, Ukawia was employed with Alabama Department of Human Resources for 11 years, where she helped families identify their needs and linked children and families to available resources. She has also served as the lead parent mentor for AIDB's Limitless Beginnings since 2018.

Ukawia is a member of the Mobile Early Hearing Detection and Intervention Learning Community and a member of the Deaf Advisory committee with ADRS. She also volunteers as a youth counselor for teenagers who are deaf and hard of hearing. In 2019 Ukawia authored an article published in Odyssey magazine entitled, "Deaf Plus: A Mother Reflects on Her Son's Experience." As the mother of a son who is deaf, Ukawia is an advocate who believes that it is important for children who are deaf and their families to have continued guidance and support to ensure the family's overall success.

Ukawia is a resident of Mobile and has two sons, LaJaren and James. In addition to spending time with her family, Ukawia enjoys spending time with her 2 fur babies, Draco and Connie.

Victoria Haggarty, Trainer

Victoria Haggarty joined the REAL Project as a Trainer in November 2022. Raised in Nashville, Tennessee, Victoria discovered a passion for the arts. When the time came to attend college at the University of Tennessee in Knoxville, Victoria decided to pursue a career in Art Education as well as Deaf Education. Upon graduation,Victoria took on the role as the high school Visual Arts teacher at Tennessee School for the Deaf Knoxville for the next 4 years.

Wanting to be back in her hometown, Victoria relocated to Nashville in the summer of 2018 to take on the role as the first deaf educator at the Tennessee School for the Deaf Nashville campus. There, she taught preschool to 2nd grade for over 4 years. She also assisted with the development of FIT, the Families, Infants and Toddlers program at TSDN. During this time, Victoria became invested in learning about the research and strategies for language development for D/HH infants and toddlers, as well as support for their families. In August 2021, she earned her Ed.S in Deaf Education with a concentration in ASL/English Bilingual Deaf Education for Ages 0-5 at Gallaudet University. She also graduated from Gallaudet University's Infants, Toddlers and Families Graduate Certificate program in August 2022.

Victoria moved to Decatur, AL, in November 2022 to begin her career as a REAL Trainer. After almost 10 years of experience as a deaf educator in a wide range of classrooms, Victoria is excited to transition to her new role at AIDB. She looks forward to supporting families with deaf and hard of hearing children across the Southeast. When she is not working, Victoria enjoys a multitude of hobbies including kayaking, painting, crafting away with the Cricut, reading, playing with her dogs, running her Deaf art business and traveling.

Jennifer Oldenburg, DeafBlind Trainer

Jennifer Oldenburg serves as the Deafblind Trainer for the Center for Assistive Technology Training (CATT) and Regional Early Acquisition of Language (REAL) programs at Alabama Institute for Deaf and Blind (AIDB). Jennifer began her career as a Speech Therapist at Helen Keller School of Alabama and Alabama School for the Blind in 1996. In 1999, Jennifer was honored to be named Lead Teacher of the Awakenings Pilot Program at Helen Keller School of Alabama (HKS). Jennifer taught at HKS until 2017 when she was named Lead Outreach Provider for Deafblind Services for AIDB as well as Coordinator of the Alabama Initiative for Children and Youth with blindness. During her time serving in this role, she traveled the state of Alabama providing technical assistance, observations, and resources to families, teachers, and students who are deafblind. In the fall of 2022, Jennifer accepted her current position as Deafblind Trainer for CATT and the REAL Program in Special Projects. Jennifer is married with two adult children.

Mary Beth Grayson, Interpreter Coordinator

Mary Beth Grayson joined the REAL Project in August 2020. Hailing from a small town in North Carolina, she's always had a passion for learning by travel and immersion in other cultures. After taking ASL in college, she found an affinity for the language and community. She has been interpreting professionally since 2012, holding a Bachelor of Science in ASL and English Interpretation from Eastern Kentucky University, National Interpreter Certification through the Registry of Interpreters for the Deaf, and is a Qualified Mental Health Interpreter (QMHI).

Before joining the REAL Project, Mary Beth lived in South Carolina where she experienced working in a variety of community and educational settings. She has served in various roles within multiple RID state affiliate chapters throughout her career, including Secretary, Vice President and President. During her tenure she coordinated professional learning opportunities, collaborated with other state organizations for the Deaf, and participated in a task force for legislating interpreter standards.

Mary Beth is excited to be working as the REAL Project Interpreter, and supporting the program's initiatives in this role. She is a people person at heart and appreciates the opportunity to meet and work alongside other professionals. When she's not at work, she enjoys baking/cooking, watching documentaries, traveling abroad, and spending time with her husband and pets.

Suzanne Sayers, Administrative Assistant

Suzanne Sayers became the REAL Project Administrative Assistant in April 2020. Suzanne has been employed at the Alabama Institute for Deaf and Blind for 18 years. Suzanne's career at AIDB began in the Human Resource department before transferring to the E. H. Gentry Facility (EHG) where she worked for 7 years. E. H. Gentry is a training program/rehabilitation campus for Deaf, Blind and General Caseload clients where she enjoyed working with a very diverse population of clients through Adult Education, Independent Living, Assistive Technology, and Work Experience programs. Suzanne left EHG to join the staff of Alabama Industries for the Blind, which provides employment in the manufacturing field to individuals who are blind, visually impaired, Deaf, hard of hearing or multidisabled.

When Suzanne is not at work, she enjoys going to the lake for the weekend, spending time with family, and visiting her daughter in Destin, FL.