Return to Headlines
Chandler Named Principal of Helen Keller School of Alabama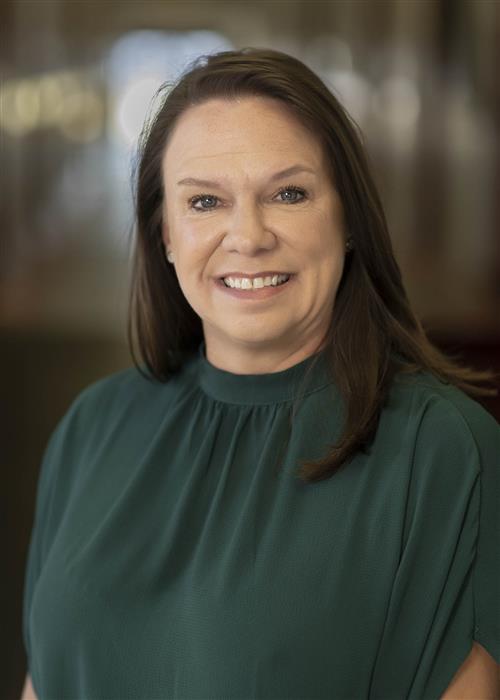 Jeanna Chandler has been named principal of Helen Keller School of Alabama, bringing a wealth of experience to the students and staff of the school.
Chandler began her career as a special education teacher at Oxford High School, where she also served as a member of the Alabama Occupational Diploma Task Force and an adjunct teacher at Jacksonville State University. Chandler also worked with the Alabama State Department of Education to create professional development videos on co-teaching. Chandler went on to become a Title I facilitator turned principal at Wellborn Elementary. Before being named principal, Chandler served as the Academic Director at the Helen Keller School for one year.
"What an honor it is to be named the principal of the Helen Keller School of Alabama. I am grateful for this wonderful opportunity, and foresee a future full of possibility and excitement for our students. I promise to work hard to maintain the confidence and trust AIDB has shown in me."
Chandler is a graduate of Jacksonville State University, where she earned a Bachelor of Art in Political Science, a Master of Science in Collaborative Education, as well as a Master of Science in Education Administration. In 2017, Chandler graduated from the Alabama Superintendent Academy. She is currently the president-elect for the Alabama Council for Exceptional Children.
Dr. Dennis Gilliam, Vice President of Instructional Programs at AIDB, said, "We are thrilled to have Jeanna Chandler as our new Helen Keller School of Alabama principal. Jeanna has proven to be a qualified, progressive and competent leader, and has provided a sense of stability to our staff and students. I have the greatest confidence that she will take us to the next level with regard to student services and transition programs."
Helen Keller School of Alabama was established in 1954 as a component of the Alabama Institute for Deaf and Blind and serves students, K-12, who have multiple disabilities. Helen Keller School of Alabama focuses on the needs, abilities and potential of each individual student, building individualized programs to give them the greatest opportunity for success.