Providing Services in YOUR Community!

AIDB is the nation's most comprehensive education, rehabilitation and employment system serving individuals who are deaf, blind, deafblind, and multi-disabled, and their families. AIDB serves thousands annually through the Alabama School for the Blind, Alabama School for the Deaf, Helen Keller School of Alabama, Gentry Facility, Alabama Industries for the Blind and eight regional centers located across the state. Regional Center services include:
Early Intervention Services

Services for Public Schools

Adult Services

Infants, Toddlers and Families

Health Services
Interpreter Services
Social Work Services
Assistive Technology
Nursing Services
Nutrition Services
Occupational Therapy
Vision Services
Physical Therapy
Psychological Services
Audiology Services
Service Coordination (Case Management)
Special Instruction
Medical Services for Diagnostic Purposes
Speech/Language Pathology Therapy
Transportation and Related Costs
Family Training, Counseling and Home Visits
Sign Language & Cued Speech

IEP Development
Student Assessments
In-Service Training
Information and Referral
Case Management
Assistive Technology Recommendations
Parent and Student Support
Coordination of Services
Transition Services
Regional Center Services (Adult)

Assistive Technology
Interpreter Services
Personal/Work Adjustment
Advocacy
Case Management
Center-based ADL Classes
Braille Training
Braille Production for Consumers
Job Coaching
Non-Clinical Counseling
Recreation
Special Programs
Support Groups
Consumer Education Workshops
Social Services
Transportation
Public Education
Lending Library
American Sign Language (ASL) Classes
Community Video Phone
Consumer Store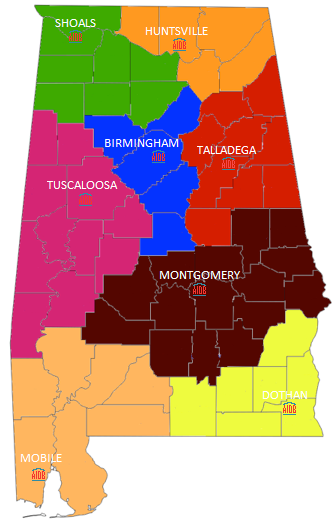 AIDB Accessibility Information
AIDB places a high priority on accessibility to all our programs and, together with Blackboard, has taken great care to provide a quality website. If you have a question or need to report an accessibility or functionality issue with this site please contact aidbwebmaster@aidb.org.